Our Panel of Judges for 2020…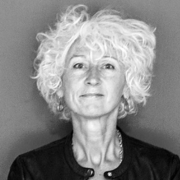 Barbara Chalmers innovated, designed and launched FinalFling.com as the UK's first online, end-of-life planning platform in 2012, immediately winning the title Most Outstanding Contribution to Understanding Death at the UK Good Funeral Awards, being crowned Best New Website, 5-star rated by WebUser Magazine. Thousands have used the site's free Life Planning Tools to engage with the reality of end of life and plan their own funeral.
Barbara hosted the first Death Café in Scotland and has facilitated Death Meet-Ups, a range of public engagement events and co-hosted a Death Symposium for public and third sector partners with service-design agency, Snook.
With her expertise in service design, communications and end of life, she has been an adviser to Scottish Government, NHS, Cruse Bereavement, the Scottish Partnership for Palliative Care and Macmillan Cancer Care.
Barbara has a Masters in Design Innovation (Service Design) from Glasgow School of Art. Her studies focused on 21st century funerals, winning her a distinction and two prizes: the Chairman's Medal for Innovation and GSA's Inaugural Prize for Design for stakeholder engagement tools.
Barbara founded the Humanist charity, A Quiet Revolution, and as a Humanist celebrant creates and conducts weddings, funerals and rites of passage.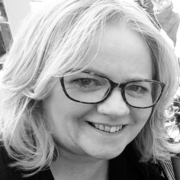 Alison Anderson is the Mortuary Services Manager for NHS Lothian and has been employed by the National Health Service for 30 years starting her career with NHS Greater Glasgow & Clyde.
As a Council Member of the Association of Anatomical Pathology Technology (AAPT) and, with a specific interest in the mortuary management of mass fatalities, she is the AAPT Lead in Emergency and Preparedness. Her NHS career has been interspersed with several field roles including placements in Bosnia and Kosovo as part of  Forensic Teams deployed by the United Nations. She was a first responder to Thailand  after the Asian Tsunami in 2004 assisting with the victim identification process and has also facilitated, on behalf of International Commission for Missing Persons (ICMP), training on Mortuary Management in Iraq.
From 2009 to present Alison has been part of the Commonwealth War Graves Commission project in Fromelles, Northern France to recover & identify (where possible) WW1 soldiers buried in a mass grave and re inter them in individual plots in a newly constructed cemetery. Her roles were to advise on design, set up and manage the mortuary/anthropology laboratory complex. In her current role Alison works closely with partner agencies, including Funeral Directors, to ensure bereavement care in both adult and paediatric services is of the highest standard.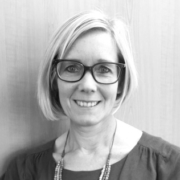 I have been working in the floristry industry for the past 28 years. A shop for 10 years before finding my passion in teaching which I have enjoyed over the last 16 years, 11 of which at Glasgow Clyde college and over the past 3 years as senior lecturer. This has enabled me to building a strong team and expanding the department. I was delighted to be awarded the British Florists Associations floristry tutor of the year in October at the presentation in Birmingham. I'm still as passionate about our industry as ever and get actively involved at every opportunity.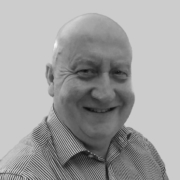 James Beaton is a native of Inveraray, and a long time piper. He currently is employed at The National Piping Centre, where his responsibilities have included managing the piper hire process, as well as teaching and running the library.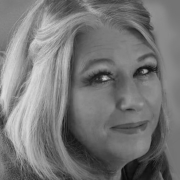 Joy is the patient and family support team lead at a local hospice. Having over 20 years' experience in the Bereavement Industry, she then worked on the report for the Scottish Government in relation to Funeral Poverty.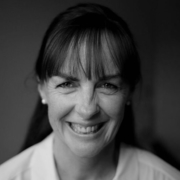 Hilary is a qualified End of Life Doula and a trainer for Living Well Dying Well. She is also a Private Client solicitor living and working in Edinburgh. As a Doula she strives to help make the journey towards death, which is a natural part of life, as good as it can be at every stage, for everyone – the dying person and all those around him or her. As a solicitor, she has supported many people in planning for the ends of their lives with Wills, Powers of Attorney, Advance Medical Directives, and Playlists of the music which tells the story of their lives. She helps clients access local resources and benefits, care packages, and support groups, has planned and celebrated many funerals, and offers continuity and support for families after the death of their loved one.